Denarius D-9000
Three Pocket Fitness Sorter
COMPLEXITY TO SIMPLICITY

D-9000, the latest and most advanced model, is the fastest fitness sorter in the group, featuring enhanced and reliable authentication / fitness sorting ability.
Built with wide range counterfeit detection capabilities, D-9000 stops counterfeits by using the most advanced counterfeit detection technology in the industry.
Three pocket design, assist user to process banknotes in the shortest time. With easy modes switching to fulfill all kind of cash handling process, it reduces workload with high speed and accuracy.
Supporting most of the currencies worldwide, and various possibilities for connectivity, satisfying the growing demand for more efficient cash management.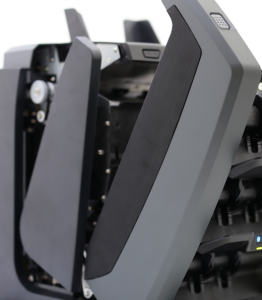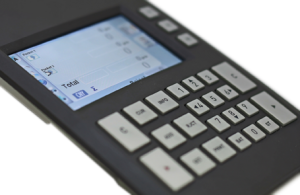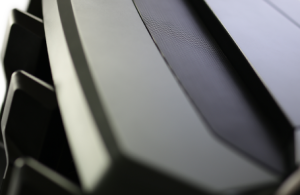 FEATURES
Efficient

Capable of sorting mixed banknote by denomination, fitness, orientation with fewer steps and shorter overall processing cycle

Fitness

Sorting banknote by fitness or quality with its capability to detect folded corners, holes, soil, tears and tape as unfit notes.

Fast

Extra pocket for less processing time, high speed processing.

Connectivity

Can be connected to printer or system through LAN; operator can print out serial numbers or all vital operating results of the processed banknotes.
Software upgrade could be done by PC, SD card, LAN

Dual User

Two tellers share one machine with individual setting preferences

Easy maintenance

Easy jam removing, you can clear note path with easy access.

Multi Currency

Capable of recognizing multicurrency based on character of each banknote.

Durable and Reliable

Designed for heavy duty usage and long lasting.

User Friendly

Programmable processing modes make easy and simple operation.

Accurate

Counterfeit detection: MR, MG, CIS, UV, IR reflection and transmission, thickness sensor
SPECIFICATIONS
Feed SystemRoller friction system
Counterfeit DetectionDual CIS, Infrared reflection and transmission, Magnetic, Thickness Sensor, Ultraviolet.
Counting Speed1100 Note/Min.(Piece Count)
1000 Note/Min.(Denomination Count)
1000 Note/Min.(Serial Number Count)
1000 Note/Min.(Fitness Count)
Available CurrenciesUSD, EUR, GBP, LOCAL (OPTION), Up to 12.
Hopper Capacity500 notes (circulated notes)
Pocket CapacityStackers Capacity 250 notes (circulated notes)
Reject Pocket Capacity 250 notes (circulated notes)
Countable Note Size60 X 85 X 0.08mm ~ 100 X 190 X 0.12mm
Display4.3 Inch color TFT
Power Supply100 ~ 240V AC, 50/60Hz
Power ConsumptionMax. 150W
Dimensions (mm)345(W) x 445 (D) x 437 (H)mm
WeightApprox. 30 kg
InterfaceLAN x1 RS-232 X 2 USB X 1 SD CARD X 1
OptionsRemote Display
Thermal Printer
VSI