Denarius D-3000
Multi-currency Banknote Counter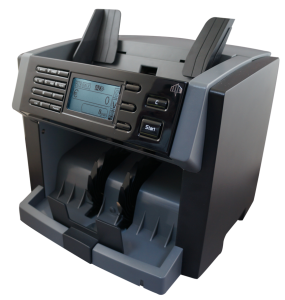 Our banknote discriminators are the most intelligent and reliable banknote counters which apply optical inspection and use image processing technology to recognize bills and to discriminate denominations.
D-3000 applies advanced multi-detection technology which brings good acceptance rate and also stops counterfeits with high accuracy. It has various and useful counting modes and functions to keep up with growing customers demand for present-day.
Unique clam-shell bill path technology assists users with removing jam or dirt easily. With 2.8 inch true graphic LCD and user-friendly interface, D-3000 delivers smooth and easy process of daily banknote handling job to all the users.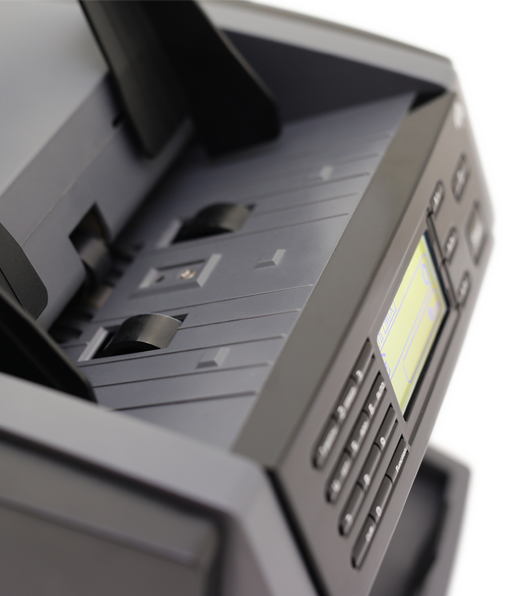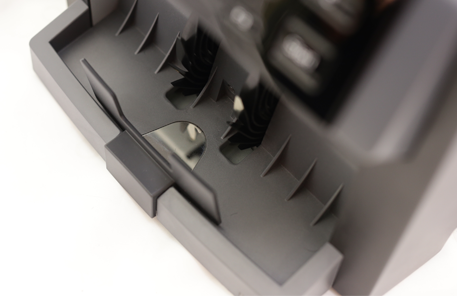 FEATURES
Multi Currency

Up to 5 currencies

Easy Maintenance

Unique clam-shell bill path technology provides easy jam removal and routine service maintaining work

User Friendly

Full numeric key panel gives flexibility to set desired batch numbers and the combined functional keys provides an easier configuration setup.

LCD Display

2.8 inch graphic LCD with Graphic based User Interface

SD Card Upgrade

Software upgrade by SD Card.

Accurate

Linear sensor and image processing technology.
SPECIFICATIONS
Feeding SystemRoller Friction System
Counterfeit DetectionMagnetic, Infrared, Ultraviolet, and 3D.
Hopper CapacityMax. 500 notes
Stacker CapacityMax. 200 notes
Counting Speed900 / 1100 / 1300 notes/min
Available CurrenciesUSD, EUR, LOCAL (OPTION)
Countable Note Size60 X 85 X 0.08mm ~ 100 X 190 X 0.12mm
Display2.8 Inch Graphic LCD
Power Supply100 ~ 240V AC, 50/60Hz
Power ConsumptionMax. 40W
Dimensions (mm)285 (W) x 270 (D) x 280 (H)
Weight7.2 kg
InterfaceRS-232 X 1
USB X 1
OptionsRemote Display
Thermal Printer